Offroad Aluminum Tailgate License Cover for Jeep Wrangler JK JL 4x4 Accessories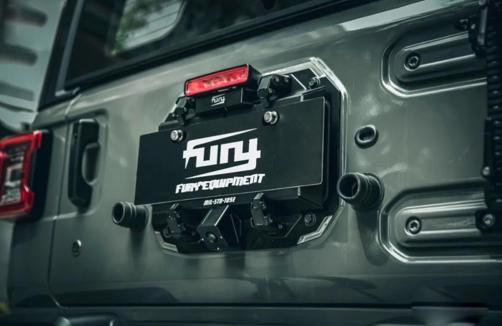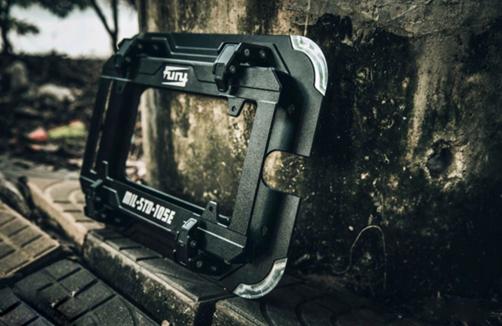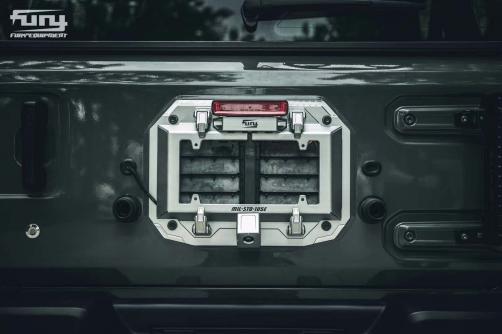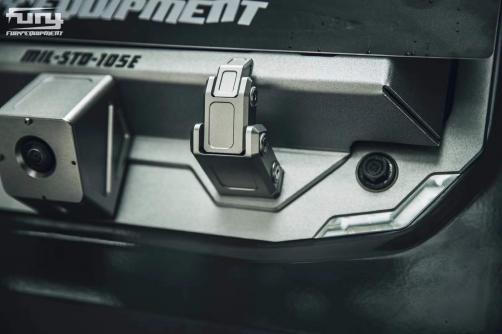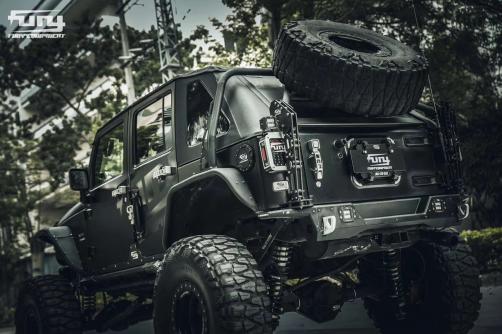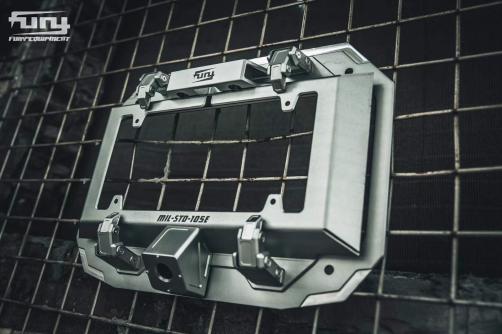 Offroad Aluminum Tailgate License Cover for Jeep Wrangler JK JL 4x4 Accessories
★

Direct factory price.

★

Excellent fitment and Easy installation.

★

Supply Ability: 50 Set/Sets per Week.

★

OEM service:Laser Logo & Customized Packaging
★

MOQ:10

Set

s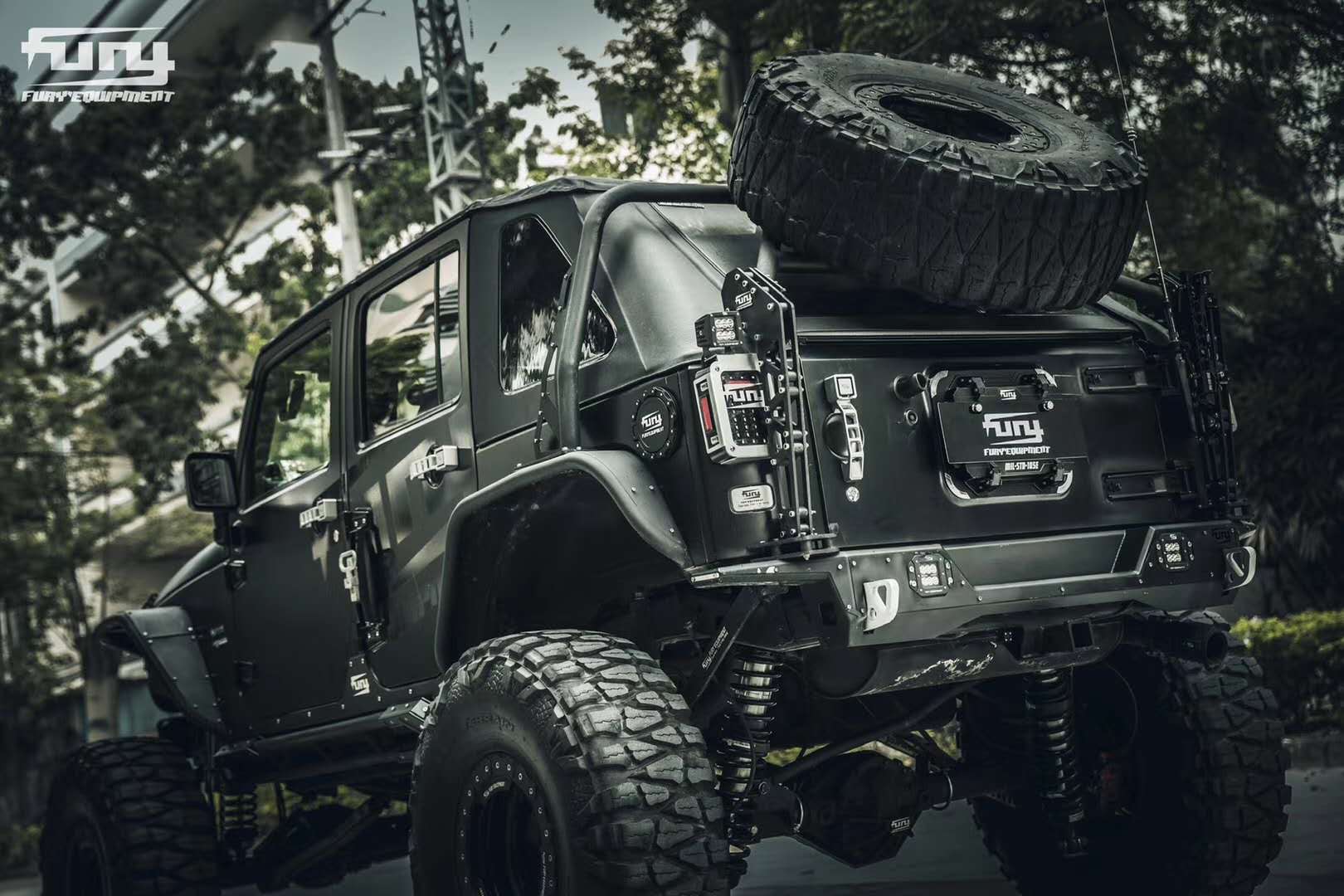 Material: aluminum alloy
Production process: CNC machining of aluminum alloy
Installation: use the original hole for installation.
Rear Door License Plate Frame
This issue is the beginning product of Fury's third series "Awaken". As the first product of Awaken series, we choose the tail gate license plate cover. From this product, we can see the characteristics of Awaken Series: "original mechanical feeling, cutting surface of raw materials, mechanical claw with full sense of future". For Wrangler owners, most of the deeply modified vehicle owners will encounter a problem when their tires are changed to more than 35 inches, that is, the spare tire of the tail gate is too large, and there will be abnormal noise during the off-road process and for a long time. In particular, the all aluminum body structure of the new Wrangler makes the tailgate bearing large tires unbearable. Although some car owners choose to replace the reinforced liftgate hinge, long-term high-intensity off-road replacement of the reinforced liftgate hinge will also produce deformation and abnormal noise. Therefore, quite a number of car owners choose not to put on the spare wheel, because the Wrangler do not change the spare tire. Most owners may only use the spare tire for decoration, because our tires are too resistant to construction and can not give you the opportunity to change it.
So the new problem comes. Without the spare tire, the tail door is bare and ugly, and there is no suitable place to install the license plate. This product will be your best choice, because it not only solves the problem that you have no place to install license plate, but also has impeccable appearance. This product is divided into two versions of the Wrangler JK / JL. The two models have two colors respectively, and are still the main colors of Fury, titanium gray and samurai black. The material is still made of aluminum magnesium alloy. Let's have a look at this "Awaken" tail gate license plate frame.
Feedback form contact with us